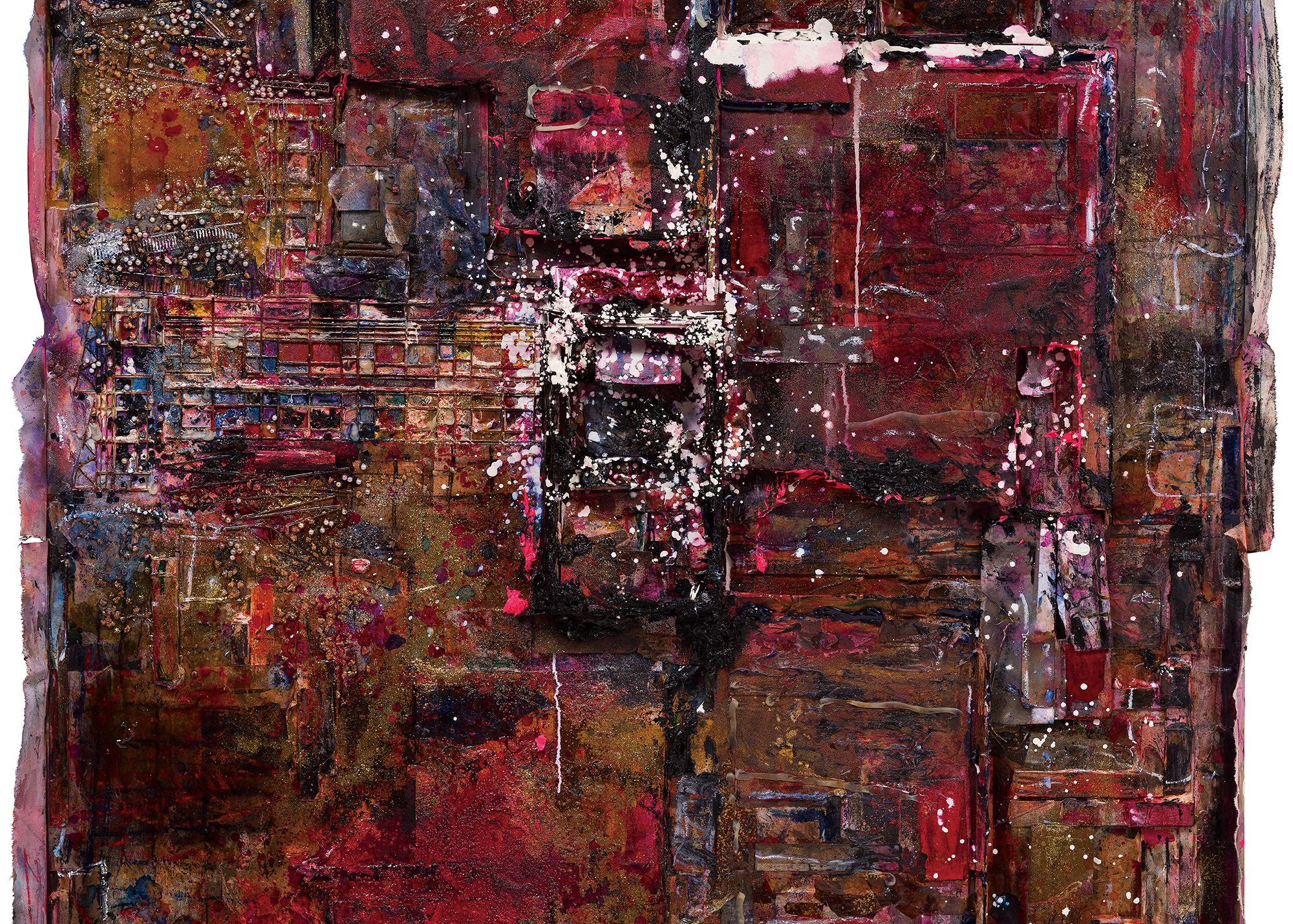 Born in Tokyo in 1955 and based in Uwajima and Tokyo, Shinro Ohtake is one of Japan's leading contemporary artists. Through his assemblages, collages, drawings, mixed-media paintings, sculptures, architectural projects, experimental films, and sound art, Ohtake has carried out a sustained interrogation of contemporary cultural production and its modes of circulation and reception. The formal engine of Ohtake's practice is his ongoing Scrapbooks project, begun in 1977, in which scraps of ephemera and found materials are pasted into dense, quasi-sculptural books that also function as archival repositories of the artist's world. Ohtake's appearance in recent years at such major surveys of international art as documenta 13 (2012) and the 55th Venice Biennale (2013) confirms his status as one of Japan's leading contemporary artists.

This major retrospective covers almost a half-century of Ohtake's career, with 500-odd works grouped according to seven themes that encourage dynamic rereadings of the development of Ohtake's artistic language. Ohtake states that his practice is grounded in working with "what's already there." He collects all kinds of materials and images and then recombines them through a wide array of means. For the viewer, to encounter an Ohtake work is to be charged by an energy that expands beyond the hand of a single artist.
First Major Retrospective in 16 Years
Covering nearly a half-century of the artist's practice, this is Ohtake's first major retrospective since "Zen-Kei: Retrospective 1955–2006" at the Museum of Contemporary Art Tokyo.
Scale and Density
Approximately 500-odd works are on display, ranging from his earliest works to recent works exhibited in major international exhibitions and new works produced during the Covid-19 pandemic. From small handmade books to large installation pieces, the exhibition space is filled with different objects and sounds.
Seven Themes
Instead of appearing in strict chronological order, the 500-odd works are grouped according to seven themes—"Self/Other," "Memory," "Time," "Transposition," "Dreams/Retina," "Layer/Stratum," and "Sound"—that encourage dynamic rereadings of the development of Ohtake's artistic language. The exhibition offers visitors a new appreciation of the tireless invention and wit of a fiercely independent mind.
Admission
Advance tickets are on sale until August 4 at the Toyama Prefectural Museum of Art and Design; the Suiboku Museum, Toyama; Arts-Navi; and e-tix
Adults: ¥900 (¥700)
Advance Ticket: ¥700
University Students: ¥450 (¥350)
*All prices include tax.
* Prices in parentheses are for groups of 20 persons or more.
* Free admission for high school students and younger.
* Free admission for adults accompanying children or students as part of educational or social activities. Present admission fee waiver at entrance.
* Free admission for holders of disability certificates and one caregiver. Present ID at entrance.
*Includes admission to the collection exhibition.
Shinro Ohtake
Born 1955, Tokyo
Shinro Ohtake has held midcareer surveys at the Museum of Contemporary Art Tokyo (2006); Fukuoka Art Museum (2007, toured to Hiroshima City Museum of Contemporary Art); Takamatsu City Museum of Art (2013); Marugame Genichiro-Inokuma Museum of Contemporary Art (2013); and Contemporary Art Museum, Kumamoto (2019, toured to Contemporary Art Center, Art Tower Mito). International solo exhibitions include the Institute of Contemporary Art, London (1985); Artsonje Center, Seoul (2012); and Parasol unit foundation for contemporary art, London (2014).
In addition to Carolyn Christov-Bakargiev's documenta 13 in 2012, and Massimiliano Gioni's 55th Venice Biennale in 2013, Ohtake has participated in major international exhibitions including Gwangju Biennale 2010; Setouchi Triennale 2013, 2016, and 2019; Yokohama Triennale 2014; and the Asia Pacific Triennial of Contemporary Art 1993 and 2018.
Ohtake's work has been exhibited in thematic surveys at institutions such as the Contemporary Arts Museum, Houston; Grey Art Gallery, New York University; Seattle Art Museum; San Francisco Museum of Modern Art; Tate Liverpool; Malmo Kunsthalle; Whitechapel Art Gallery, London; Asia Culture Center, Gwangju; Barbican Centre, London; Centre-Pompidou-Metz; Al Hamriyah Studios, Sharjah; National Museum of Art, Osaka; and Tai Kwun Contemporary, Hong Kong, among many others.
Artist website: https://www.ohtakeshinro.com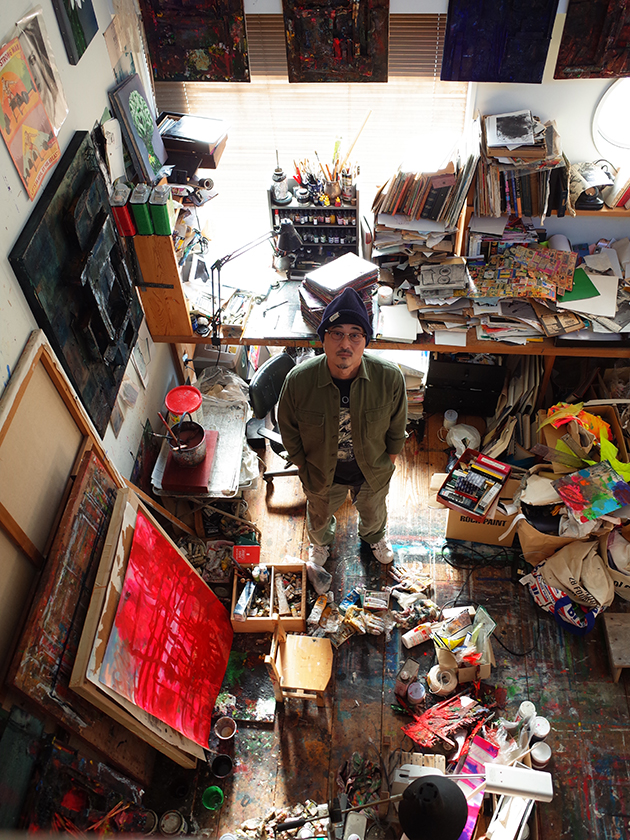 Shinro Ohtake
Toyama Prefectural Museum of Art and Design
August 5–September 18, 2023
Time: 9:30am–6pm
*Last admission: 5:30pm
Closed on Wednesdays
Organized by Toyama Prefectural Museum of Art and Design; The National Museum of Modern Art, Tokyo; The Kitanippon Shimbun; and Kitanihon Broadcasting Co., Ltd.
Sponsored by Benesse Holdings, Inc., and the Fukutake Foundation
Toyama venue sponsored by Daito Pharmaceutical Co., Ltd.; Goshu Yakuhin Co., Ltd.; Lead Chemical Co., Ltd.; Unizone Co., Ltd.; and Tateyama Kagaku Co., Ltd.
Special cooperation by Take Ninagawa
Address: 3-20 Kibamachi, Toyama 930-0806
Access from JR Toyama Station (North Exit)
Walk: 15 minutes
Bus: Board at stop number 1, alight at Toyama-ken Bijutsukan-mae
Taxi: 3 minutes